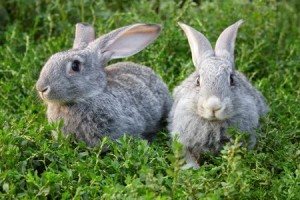 The saying is a Roman proverb, sometimes contributed to Confucious.
Recently, I felt like I was chasing more than two rabbits. The furry moppets refused to hang together and…well…I'm not as fast as I used to be. The constant changing of direction and gears seems to put a damper on my speed and hinder a razor-sharp focus.
So, sometimes it's best to cut bait and walk away.
But, how do we make the decisions about which rabbits to chase and when to cut them loose? I guess it's dependent upon our objectives and priorities. AND, do we even give consideration to such things? When it comes to priorities, do you spend time examining them, or just let the tail wag the rabbit-chasing dog? (click to Tweet)
When considering which rabbit to chase, I say if you're supporting a family and need the income, that might be your first priority – the money – so you chase the biggest, fattest rabbit you can find. Continue reading "Two Rabbits"