A little repost from July 2013 – I believe you'll still find it relevant. 
"I never really have fit in" – I hear people say that all the time. "I was different. I was the black sheep," they'll say. After listening for some time, I realize…they wouldn't trade belonging if it meant changing who they are.  I respect that.
Blessed are those who have discovered their herd (click to Tweet).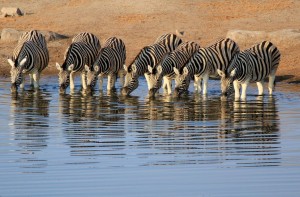 I went to a Techie meeting this week. During the networking portion the attendees all had their noses in their notebooks.
Very. Little. Interaction.
I watched as they came and went. They didn't look like my herd.  I was a gazelle in a room of antelope. Continue reading "Hangin' With the Herd and Drinkin' With Baboons – Again"