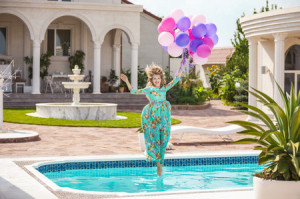 I live a life of complete and utter excess.
If I were smarter, that would be all I would say…but no… because I'm excessive.
This doesn't mean I live a lavish life-style, travel the world, over-eat and drink or spend until I'm over my head. I might have a few too many bites of pizza, now and then, but generally, I'm not gluttonous. My excess is found in the realm of energy.
I spend my energy like it's a perishable item. I know it IS! But, it doesn't rot at the rate I'm moving. I realized this when I was gardening this week. Gardening is great for the soul. I'd been working so hard in the studio, I forgot what a salve it can be to push one's hands into the earth, clear the space, create a beautiful, living canvas. It's healthy for the body and the mind. I gardened in the 90+ degree heat until I was done… Continue reading "My Life of Utter Excess"