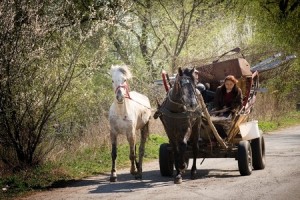 I have a gypsy soul.
I want to live in Virginia…Charlottesville to be exact. It boasts historical, white-spired buildings, beauty abound and some nice culture.
I can also picture myself in Paris, sipping espresso at a café. I'd write in my journal and nosh on a croissant in the morning…take in a museum in the afternoon…paint until the sun rose. I'd have stimulating conversations with my circle of friends at the brasserie.
Perhaps Carmel by the Sea would be nice. It may be a little cool for my tastes, but the flowers stay fresh year round, there are plenty of specialty shops, boutiques, good art, divine food, and they do have a few sunny days. Hmmm…romance. Continue reading "A Gypsy Soul"