This week I'm crying "UNCLE" cuz I'm up to my eyeballs in it.
I had a great post planned for you and started to write it. Somewhere in the middle my commitments, life happened. In the last 10 days I've helped my husband launch a new product line, taken care of a kid who had 4 wisdom teeth extracted, attended a funeral, gone to some art classes, celebrated my birthday month and made an earnest attempt to be in the studio every day. If it sounds like I'm making excuses, your radar is working, because – I am!  I feel like I'm running behind schedule and if I don't cry uncle, nothing will get finished! Yeah, I'm panicking, just a little.
Nothing major, just that I took Leslie Saeta's  "30 Paintings in 30 Days" challenge and it's (gulp) JANUARY 29th! So, I'll fill this post with pictures of my process and throw myself on the mercy of the court.
I began the challenge with the intention to do a daily ink and watercolur piece that depicts a blog post I've written. It took a LOT of research and I completed 11 of them. Here's a sample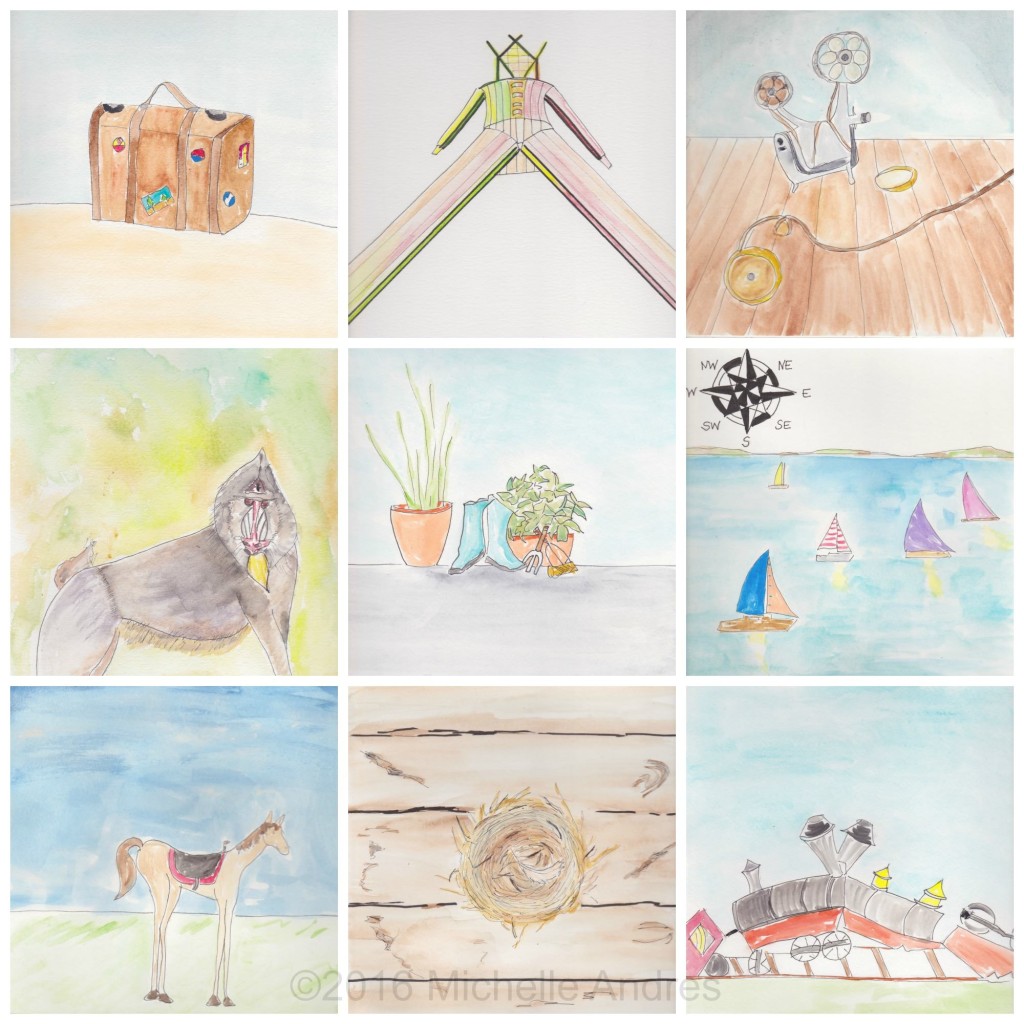 These drawings took a long time, because I had to peruse ALL my posts to select which would be appropriate, the topic and then create an image. I wondered if I could reach my goal and then made a slight adjustment. Continue reading "I'm Up to My Eyeballs in It"