One in the Can
03 Friday Apr 2015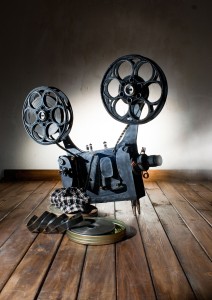 I'm writing this on a Wednesday. It's the day I usually write the post for this blog. If you're a regular reader, you know I've "Gone Fishin.'" In other words, I felt the need for a little break and took a two-week "Blogcation." Still, here I am, writing on Wednesday.
Is it simply a matter of habit? Have I been so steeped in ritual I can't take a vacation, enjoy a break? Nope. I just looked at the April calendar and realized it's very busy and, well….
I need a couple in the can.
I'm not talking about delicate toilet habits, here, and certainly not the garbage. The saying comes from the film industry. Having wrapped filming and editing, they'd put the product in a metal tin. For me, "in the can" is like building upon previous efforts, stockpiling, even. Hey, just look at all the links in this article that'll take you to related topics. It's smart to recycle…or up-cycle. Easy. Efficient. Here are a few examples:
Recently I taught a "Pain-free Business for Artists" workshop at Blue Line Arts in Roseville, California. (Psssst….there will be another in May and you can register here!). This full-day workshop was a compilation of smaller, 90-minute workshops I've taught over the years. I had to do a little editing and massaging to make it happen…but not much. Most of it was "in the can."
A couple weeks ago, I got a call from a curator asking me if I'd do an art show in May. Well, I was quite happy for the offer and even happier I could say "YES!" because I have inventory in my studio. Since I paint on a regular basis, I have a body of work to show on demand….in the can!
A friend was thrilled to reached an agreement with a prestigious gallery in a fantastic art market. She found herself up against a deadline trying to meet their demands and was frazzled because they wanted more pieces. Everything she painted was a disappointment to her, because she was forcing it (sound familiar?). It was very, very stressful for her to get the work together to deliver. I found her bedraggled and tense in the grocery store where she looked me straight in the eye and said, "This is NEVER happening again! I'm going to keep working even if there isn't a deadline or a project." Yes – she realized the value of….you got it!

The can.
So here I am.
On my "Fishin' break."
Writing,
because I think you might find life a little easier if you have some of your work "in the can," too. Do you make a practice of staying one step ahead? How do you do it? Feel free to share it with us, by leaving a comment below.
You CAN!

Michelle Andres is a writer and artist.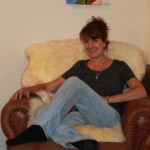 She writes this blog to share tips for a Well-Lived Life and a finely run art business…just for you!
Follow her on Facebook and on Twitter
For a free gift that will help you boost personal productivity "Join the Tribe" and subscribe to this blog!