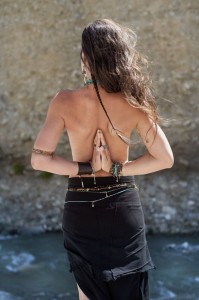 Live your yoga. That's what my yoga instructor says when she ends class.
I've been harried lately (please don't send Lady Gillettes, that's not what I mean). I'm inundated preparing for a June art exhibit, taking on a new medium and managing multiple travel plans. It's made daily living ripe for chaos and slip-ups. In past posts I've explored my penchant for over-commitment and collecting information – AKA "clutter" – when things get a bit too demanding.
Well, I'm THERE.
My balance has been off-kilter.
Many revelations come to me on the yoga mat, so I took to it this morning. We have the most incredible instructor who talks a bit about living your yoga before we begin class. Today's topic was energy – yours…mine…ours. Our energy is our responsibility. Continue reading "Live Your Yoga"