An Equation for Self-Worth
18 Friday Dec 2015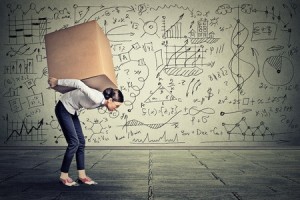 I don't want to write today. This fine morning, I have a choice. I've written this blog for you for over 3 years – I think – but I'm not good at math, really. Well, except in the idiot savant sense, when I baffle and amaze…but I'm veering off track. I always post on Friday. 3 years ago, I made a commitment to myself to write every week. I didn't care if you read it or not; I wanted to write it. Well, now, I'm giddy and grateful you read it – or at least sometimes you read it. I really feel blessed when you leave comments or share it. You've encouraged me and I'm considering a book…but that's another story. The point is, I don't want to write today, and I wouldn't, if it weren't for that darned equation of self-worth. But, like a quick talking, fast moving, snake oil salesman, I'll explain the math later.
Know how that is when you don't want to do something -especially when it's good for you? Have you ever had a hard time finding the motivation to keep your commitments? Does it ever happen to you?
There's an abrasive grit between commitment and will. (click to Tweet) When we're faced with it, often we don't realize it is an equation…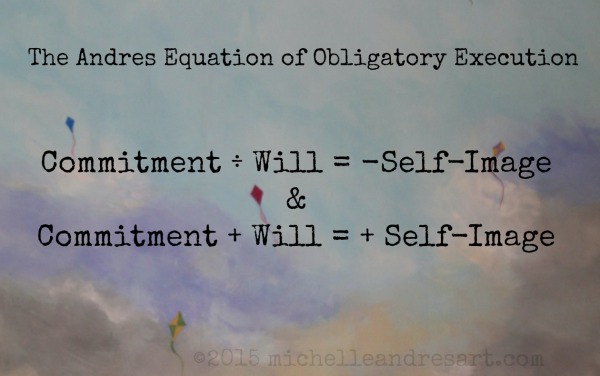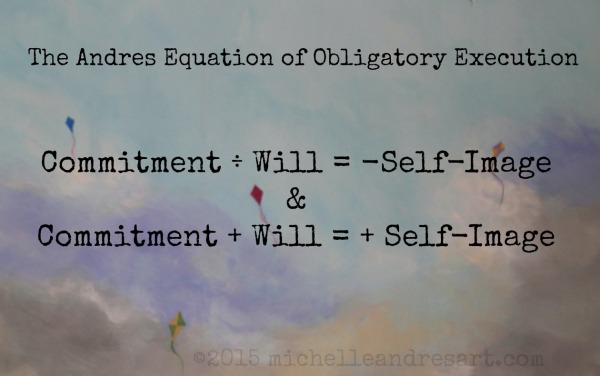 Now, I'm a math teacher! Feeling mathematically impaired? Allow  me to elaborate….
The difference between what we do, whether we honor our commitment or not, creates our self-image, which in turn effects our perception of our self-worth. We don't even have to tell anyone! At any given moment, everyday, we make choices about all sorts of commitments we make to ourselves:
I said I wouldn't eat desert.
I promised myself I'd finish this class.
I have an appointment at the gym.
I'll only drink one glass.
I'll write every Wednesday and publish Friday.
I'll send Birthday cards to the kids.
I won't over-spend.
I scheduled time to be in the studio.
I'll Fill in the ________here.
This choice we make inevitably affects our opinion of ourselves, whether we realize it or not. Self-discipline is tough when we're faced with the discomfort of keeping the commitment or indulging our hedonistic, tantrum-throwing inner-child. Sometimes we forget about the sting of the consequence. Sometimes we forget about the sweetness of doing the "right thing." [Tweet "Each choice we make is an opportunity."]
So, I am writing at you so I can feel good about keeping my commitment and not feel guilty for indulging myself in some other hedonistic pleasure later today. I will deem it a "REWARD."
Of course, there are other qualifications attached to my weekly posts. I  suffer from the affliction that makes me strive for excellence, so you can rest assure I won't be publishing poop…at least not intentionally.  I hope to offer food for thought and something of value. I like to explore the places where we share the same human experiences; and it's even better if it's something we don't like to talk about  cuz, I'm just sort of purvy that way. I hope to inspire us all to accept one another not only in spite of, but sometimes because of our foibles.
That's really it. All I have to say today. Maybe you can relate…then, maybe you're perfect and NEVER let yourself down…in which case, I'd have to call your bluff.
Do Your Homework and Make Good Choices,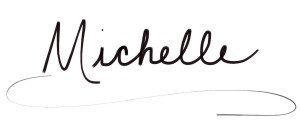 Michelle Andres is a writer and artist who cultivates her own Well Lived Life by drinking in the beauty around her following her passion, respecting others and owning her own dookie.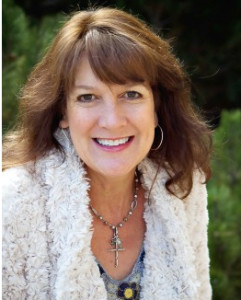 Visit Michelle's Art Site Here
Follow her on Facebook and on Twitter and on Instagram
I'm sorry – all 2016 Art and Inspiration Calendars are SOLD OUT! Thank you, those who supported them!
Join the Tribe and get updates by signing up on the left sidebar!