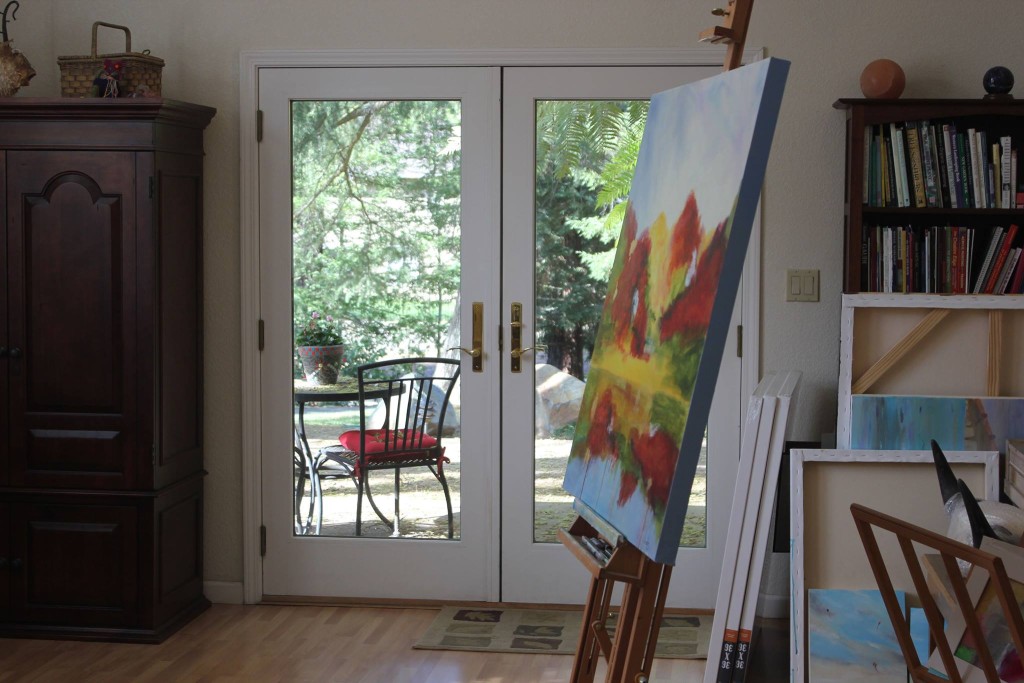 Creative spaces are sacred.
Each time I enter a fellow artist's creative space, I feel honored for the privilege of being there. Studios seem to hold concentrated energy – the very vibrations the artist, the ones he or she uses to create their work.
As I wrote poetry at the river this week, I realized the importance of the space where we create. It doesn't have to be a high rent studio, certainly we know this because the creative energy flows through us…but there is a definite exchange…a way we use inspiration…it's like the air we breathe.
Continue reading "Sacred Spaces"