Where do you want to be in 10 years?
Haven't thought about it? Don't have time? Dare not dream?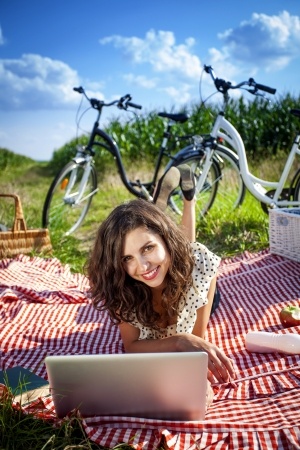 It's December. In less than a month those pesky coaches, motivational speakers and self-help gurus' poker-hot breath will be like needles in the back of your neck…demanding to know your "New Year's Resolutions."
Bahhh! Personally, I haven't found resolutions to be much help. But, I have noticed the power of focused intentions and a few solid goals. I set the goals and put the vision "out there," into the powerful ethosphere. Stuff happens. In my day to day life I plug in actions to support those goals. I like to keep my timelines rather "loose" because I buy into the myth that more structure equals less freedom. I know it's a myth, I teach others it's a myth, but I choose to indulge it. I'm flawed.
Ahem…back to YOU! Are you ready to pack your 2015 launch? (click to Tweet) Continue reading "Pack your Launch – Permission to Create a Powerful 2015"