(This is a modified re-post from July 2014. I still find computer addiction is an applicable issue. I'm getting better…I think. Maybe YOU'RE the one with the problem, now Since).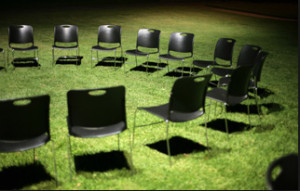 Put me in a 12-Step program. I've been through one before, but that was eons ago.
12-Step programs offer fantastic structure with "rules for accountability and living." Back in the day, it was clear whose shit was whose right from the start, and yes, ahem… I did make a small, negative contribution to the "problem." In the walls of those meetings, I made friends who were seeking healthy boundaries and I learned to sniff out abusers, so I wouldn't repeat my choices. I had a sponsor. I'm not sure if anyone would man-up and sponsor my recovery with my current problem.
My name is Michelle and I have a computer problem.
I need to take 12-steps back from my computer…way back. (click to Tweet)

It's affecting the quality of my life and work. The black tar social media is the worst.(click to party with me and Tweet this) It's become a nag, a constant, driving, whiny beast, tugging, clawing at the corner of my mind each time I try to focus on something truly productive. When I do break free, I feel elated and light spirited. I'm mindfully engaged. I'm not sure what's rewarding about lighting up the screen again, but I know from my previous training, there must be a payoff for the dysfunctional behaviour to continue. Seems I'm gettin' my fix. Continue reading "12-Steps and a Trip"