Live Your Yoga
13 Friday May 2016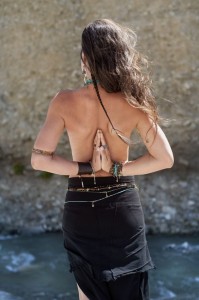 Live your yoga. That's what my yoga instructor says when she ends class.
I've been harried lately (please don't send Lady Gillettes, that's not what I mean). I'm inundated preparing for a June art exhibit, taking on a new medium and managing multiple travel plans. It's made daily living ripe for chaos and slip-ups. In past posts I've explored my penchant for over-commitment and collecting information – AKA "clutter" – when things get a bit too demanding.
Well, I'm THERE.
My balance has been off-kilter.
Many revelations come to me on the yoga mat, so I took to it this morning. We have the most incredible instructor who talks a bit about living your yoga before we begin class. Today's topic was energy – yours…mine…ours. Our energy is our responsibility.
It's entirely up to us the kind of energy do we use to fill ourselves. We are responsible for what we bring into a room. Into the world.
Is your energy usually compassionate and loving?
Is it fearful and hateful?
Where do you dwell?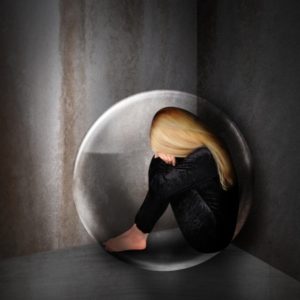 My dogs are a prime indicator of my energy, even when I'm not fully aware. As I drop expletives at the computer, they try to calm me…save me. Don't judge me! Technology can be HARD! Do the dogs suffer at my poor energy management? I believe they do – so sometimes, when taking on a challenging task, I let them play in the back yard while I curse work.
As I pondered the topic, I wondered:
Do we use the quality of our own energy to try to influence circumstances? And is that wrong?
For instance, do you ever muster up high energy to cheer people up?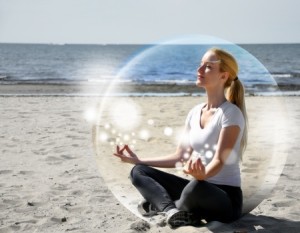 That seems harmless, perhaps even generous. Do you ever use low energy to control a situation? That could, perhaps, be a more devious approach. Do you honor your own energy? That would, it seems to me, be where true authenticity resides. Do you give too much of your energy away? To the wrong people? That's why boundaries are so important. (For more posts about boundaries just type it into the search bar at the top right corner).
[Tweet "I would like to believe I'm a responsible energy source."]
I would like to believe I use my energy to bring positive qualities to the world that improve my life and the lives of others. But, that may not always be true. Not that I'm doing it intentionally.
Some thoughts for a practice of intentionally managing your energy:
Heighten your awareness – Be aware of the energy you're bringing into the room and how it may impact others. Is it authentic? Is it needy? Do you need to be alone for a while to get a hold and manage it? Do you need to put the dogs out?
Stay resolute in your intention – Find mechanisms for managing your energy and use them – preferably in a daily routine. Meditation and intention setting may be helpful. Starting each day quietly setting intention or journaling can be useful. Yoga class always helps.
Know our lives are a culmination of our focus – If you focus on what's wrong, you'll see more of it. If you focus on what's right, you'll see more of it. We create our realities this way. You choose it.
Energy is mental, physical emotional and spiritual. Take responsibility of taking care of yourself in all four areas. Be sure to put on your own oxygen mask first before helping others – otherwise, nobody breathes.
Feel free to share your tactics for keeping in the right. If you know other's who might like this blog, please share it with them. And remember, stuff grows where intention and focus flow. (click to Tweet)
Live your yoga,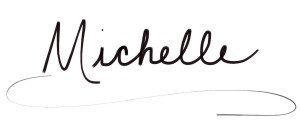 I've got ART. Lots of it. And you can be a "Giveaway Winner!" I'm giving away 2 small pieces in a contest. To enter, either sign up for art emails here  (usually 1 per month and I'll NEVER share your address). The other way to win is to follow me on Instagram. On IG, find the "Get Notifications" graphic from my pictures and comment on it. You might as well actually "get notifications" while you're there. At the end of May, I'll be selecting 2 winners – I announce them in the Monthly Art Newsletter. Tell your friends, too. If you're out of the area, I'll pop your prize in the mail. Good luck to you! ~m

Michelle Andres is a writer and artist who cultivates her own Well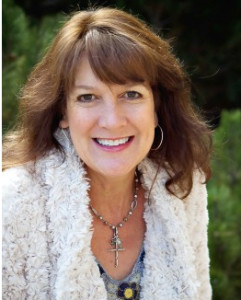 Lived Life by drinking in the beauty around her, following her passion, respecting others and doing her best to own her own dookie.
Visit Michelle's studio art site here.
Find Michelle on Facebook or on Twitter or Instagram
"Join the Tribe" and subscribe to this blog (Over there on the left sidebar)!