Reigning in Your Focus
23 Sunday Jun 2019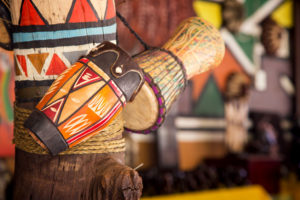 For a year, or two, I haven't written much. I felt like I was beating the same, noisy drum…no one was listening to my rhythm. Was I out of sync? Did I need to reign in my focus? It's so simple, I've said it a million times (slight exaggeration)…
What you focus on becomes your world.
For the first 3-years of writing "The Art of The Well-Lived Life" I focused on joy, building a life you would love and tips for creatives growing their businesses.  I shared those ideas with you. It worked.
Then something changed.
I noticed the world was becoming collectively ugly. You know what I mean, so I'm not going to dive into details. I got fixated on demanding a big, fat, collective time out from everyone.
No one sat down.
I felt powerless. My voice was too soft. In retrospect, perhaps it was too angry? I think, in an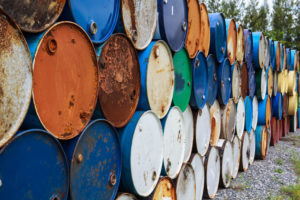 effort to "fix it," I was becoming part of the problem. Maybe, hey!!! I was beating a toxic drum!
What you focus on becomes your world.
So, I sat my sorry butt down. I gave myself a big, fat time out. I wrestled with my demons and tried to sort it out. During my deep breath (it's a metaphor) I looked for beauty. I looked for what was right. I looked for joy. Then, God delivered a gem – right in my lap. Thank YOU!
It was a blessing and a joy to stumble upon "The Creativity Habit" Daphne Cohn's podcast. See, each day, on my walk, I look for beautiful things. They're all over my neighborhood, and probably in yours, too. You can see some of them at @notes.fromthenest on Instagram. While walking, I listen to podcasts. This is when, quite by accident, but more likely by Divine Design,  I found #66 – "How to live a joy-filled life doing what you most love" with Jesh de Rox.
Never has anything made me feel so understood. De Rox knows how to get to the core of our humanity and urge us, simply, to be ourselves and choose joy. He simplifies the language, collates the thoughts, validates the fear and reminds us of our choices. Have a look.
It's not easy…but, it's perfect for me. It might be perfect for you, too. Have a listen to the podcast here.
So, I reached out to Jesh to thank him. He told me about his podcast mini-series, Practical Forms of Self Love. It's on my playlist.
I encourage you to fill your ears, and hearts. If you do, let me know what you think.  I'd love to hear from you – just leave a note below in the comments. By the way, Google doesn't like the search-ability of my post. After listening to the podcast, I'm not fixing it – because I'm marching to the beat of my OWN drum! So, please feel free to share the post. Let's make it a conversation. Let's keep it bright and beautiful. Because, you know….
What you focus on becomes your world.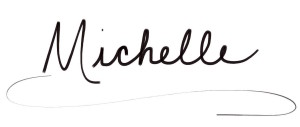 Michelle Andres is a writer and artist who cultivates her own Well–Lived

Life by drinking in the beauty around her, following her passions, respecting others and doing her best to own herown dookie.
Join the Tribe and subscribe to this blog (over there – in the left sidebar)
Photos: 123 RF
Headshot: Jeremy Meehan Photography