Humankind Is On A Big, Fat, Time-Out
18 Wednesday Mar 2020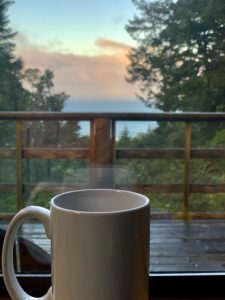 I had a thought over coffee. Humankind is on a big, fat time-out.
I think we deserved it.
Did you notice how we were treating one another? It's been happening for years. The bickering, rudeness, downright meanness we showed our fellow women and men. I quit writing because, as a behavior-based writer, I couldn't bear  to look at the train-wreck anymore. The well of encouraging words ran dry.
Then, this global crisis arose. People are frightened. We are unsure and like two-year olds, when we were unsure and unsteady, we cling to one another…only now we do it from 6-feet away.
Ha! We can't hide our true natures…but can we hang on to them? (Click to Tweet) Kindness has spiraled into control. We're focusing on love and embracing the good. We're encouraging each other, celebrating acts of kindness, rallying our brave and indispensable healthcare workers and first responders; we're holding one another up and helping each other laugh. We're telling our neighbors where to find essential goods and sharing. The lines have blurred of any label the could possible divide us. We are human again. I'm so deeply encouraged. I've finally let go of the resentment I was feeling for our collective nastiness. Beyond that forgiveness, I've found a place where I'm genuinely proud of us and our concern outside ourselves…outside in the global community, even.
The question is, how do we capture this? How do we keep it whole for the future? It definitely begins with a sense of personal willingness. I'd encourage people to pay attention, and I don't mean to the news and the virus – though that can be an important informational component. Let's examine our behaviour, our collective and individual behaviour. When it's loving and tender, anchor that to a feeling. Capture it deep in your core so you can replicate it at will…and will in your heart that we are human tomorrow and all the days after; for each is a gift to be joyfully celebrated with gratitude and love.

Michelle Andres is a writer and artist who cultivates her own Well–Lived

Life by drinking in the beauty around her, following her passions, respecting others and doing her best to own her own dookie.
JOIN THE TRIBE AND SUBSCRIBE TO THIS BLOG (OVER THERE – IN THE LEFT SIDEBAR)