Mary Oliver Died…And I Wept
18 Friday Jan 2019
Mary Oliver died…and I wept.
I did not know her, but acutely knew her words and lyrical poetry. Her story was well known – growing up in a dysfunctional family and finding solace in the outdoors, writing and exploring. I knew about some parts of her life…but I only knew her through the poems.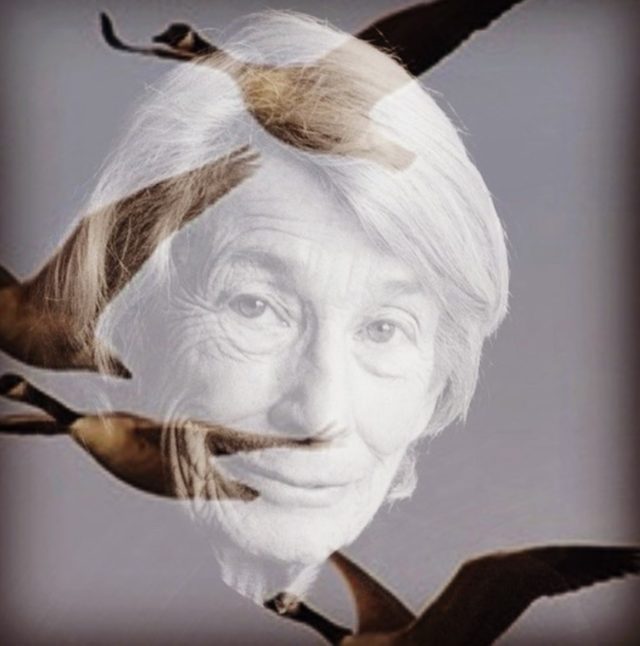 My grief was ignited by the realization there would be no more words from Mary Oliver. My thoughts rolled over the tremendous gift she was and that often the words were taken for granted, like they sprang from an overflowing well. But, she was a treasure and had a limited engagement with us…as do so many.
For me, poets live closest to the soul. I wrote poetry as a child and younger person, but found I had to scrape so close to the core it burned me raw and I didn't want to live there.
Oliver's poetry inspired me on many occasions. Particularly, when I was working in corporate America, desperately searching for my true self – I discovered this one:
The Journey
One day you finally knew
what you had to do, and began,
though the voices around you
kept shouting
their bad advice —
though the whole house
began to tremble
and you felt the old tug
at your ankles.
"Mend my life!"
each voice cried.
But you didn't stop.
You knew what you had to do,
though the wind pried
with its stiff fingers
at the very foundations,
though their melancholy
was terrible.
It was already late
enough, and a wild night,
and the road full of fallen
branches and stones.
But little by little,
as you left their voice behind,
the stars began to burn
through the sheets of clouds,
and there was a new voice
which you slowly
recognized as your own,
that kept you company
as you strode deeper and deeper
into the world,
determined to do
the only thing you could do —
determined to save
the only life that you could save.
                                                                ~Mary Oliver
Mary Oliver inspired us, challenged us, told us beautiful stories – and often made us laugh. As I write this, I hear the calls of wild geese outside the window at the Nest.
Birds on the river

In one of her most well-loved poems she wrote of them.
Wild Geese
You do not have to be good.
You do not have to walk on your knees
For a hundred miles through the desert, repenting.
You only have to let the soft animal of your body
love what it loves.
Tell me about your despair, yours, and I will tell you mine.
Meanwhile the world goes on.
Meanwhile the sun and the clear pebbles of the rain
are moving across the landscapes,
over the prairies and the deep trees,
the mountains and the rivers.
Meanwhile the wild geese, high in the clean blue air,
are heading home again.
Whoever you are, no matter how lonely,
the world offers itself to your imagination,
calls to you like the wild geese, harsh and exciting —
over and over announcing your place
in the family of things.
~Mary Oliver
Hear Mary read Wild Geese here: https://www.youtube.com/watch?v=lv_4xmh_WtE
 I cling to this loss of a great American poet, because I want to remember not to take for granted the gifts given to us. In our days, we spend so much time focused on what needs to be fixed we often forget to savor the goodness, the people who cast light into our world. Some we may personally know, and other's shine from further away. Oliver's death feels like a huge loss, but the things she left behind root so deeply in our beings, even if you have never read them, look and you'll find them. Such a keen observer of nature, including human nature and wrapping it into words, laying that gift at our feet. Thank you,  Mary Oliver.
Deep peace to you.