Much Ado About Much To Do
08 Friday May 2015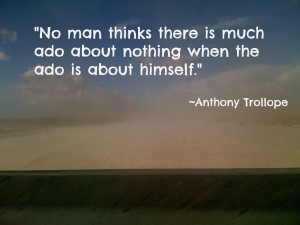 I was exhausted last week and I'm still exhausted. It sounds so trite and whiney and passé….but, its true. Hmmmmmffffff!
I like to believe I've learned a few things in my life, one of them being the benefit of balanced living, but when opportunity knocks – you should probably answer the door. And, when you say you're going to do something, you'd better darned tootin' do it – especially if you've made that commitment to someone else. Between the two, a person ends up…well…busy.
Lucky for me, opportunity's been beating down my door lately…and for that, I am extremely grateful. Also, lucky for me, some people value whatever "that thing" is I have to offer, so they request assistance from time to time. The challenge becomes how to take advantage of cool things that come my way, while still trying to maintain some semblance of balance. I have to say THIS to balance:
"When you depart from me sorrow abides and happiness takes his leave."                                                                                                                                                                                                      
                                                                             ~William Shakespeare
Oh, and gratitude…let's not forget that. Gratitude may (and should) be the MAIN focus of it all.
I'm over-committed; I should be committed. (click to Tweet) And, as I write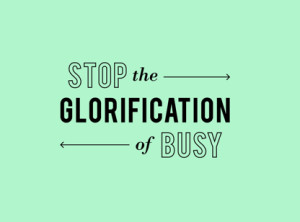 this, I realize I'm being a sad, little troll and even if it feels like a long race, it does have a finish line. It's really rather amusing that I feel free to throw myself a very public pitty-party. I should be so ashamed it exhausts me. (click to Tweet). But, I'm not. Ashamed, that is.
It happens from time to time. Don't we all do it…now and again? Looking a week in advance, I see I have NOTHING scheduled. Next week I'll have two wonderful art shows behind me, another one a comfortable distance ahead of me, a supportive family and friends and a heart still spilling over with gratitude. Next week, I'll stop the glorification of busy and re-establish precious balance. I'll take my mulligan…my do-over. I'll re-establish order and balance…next week. I guess it's sort of like confession. Rather than a clean soul, I'll emerge with a bright, shiny, psyche. AMEN!
Until then, I'm signing off, because I have….
A Lot To Do,

Michelle Andres is a writer and artist. She writes this blog to share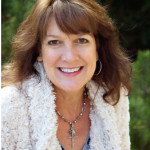 tips for a well-lived life and a finely run art business…just for you!
Follow her on Facebook and on Twitter
For a free gift that will help you boost personal productivity "Join the Tribe" and subscribe to this blog (over there – in the left sidebar)