Play Grounded
08 Friday Nov 2013
Tags
art coaching, attitude, Authenticity, balanced living, coaching, finding yourself, getting through life, honoring yourself, life balance, life coaching, living your purpose, Personal Development, self-awareness, work life balance, Work Satisfaction
Share it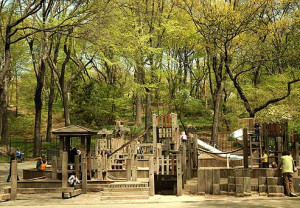 Lately, I've been a bit wonky. Does that ever happen to you? I know I'm off kilter because I get stressed by things that wouldn't typically bother me, feel rushed, overcommitted and generally out of balance. It's about life balance.
Life is like a teeter totter, it's fun when everything is working, but if the counter balance abandons you, your bum hits the earth with a heart-stopping THUD and that HURTS! (click to Tweet)
I've been on this playground before. I've ridden the little pony merry go round, got dizzy and thrown up.  I've found cat turds in the sandbox, been pushed around by bullies and gripped the monkey bars so tightly my hands blistered (click to Tweet). Finally, I learned when to take a seat in the shade of the big tree and gaze at the clouds. Given my vast playground experience, I can recognize the warning signs and change activities  before I become a publicly raving idiot…um…. or is that what I'm doing now?
So, how do you know when you're at the edge, getting ready to take the precarious tip off the corkscrew slide and do a face plant in the itchy cedar shavings?  It helps if you can recognize it before you start up the ladder.
Here's what I look for (your warning signs may be different):
Things aren't as funny as they used to be
Things aren't as rewarding as they used to be
Things aren't as relaxing as they used to be
I get bothered by things being out of place
I feel OBLIGATED
I feel empty
I start to forget details
It starts to not feel so fun
Grrreat. What can I DO?
I normally go to my coaching "Life Balance Wheel" and take a little assessment. I rank myself between 1 and 10 on each section, 1 being very dissatisfied and 10 being completely satisfied. I'm not ranking what I think I should be doing or how much effort I put into each section. I'm ranking how satisfied I am with that part of my life RIGHT NOW. I know it's an "old" tool, but it works. It covers the major areas of life satisfaction and will immediately alert the "assessee" of where to get the most bang for the buck. For the record, I include spiritual development in the personal growth category, but that is highly personal and up to you. Hint, start with the low scoring areas first, and calendar some activities to support that part of your life.
Generally, if I work too much, my recreation and family life suffers. That doesn't feel so good, so if I take specific measures to connect with those parts of my life, I feel much better. If I play (recreate) too much, my work and finances suffer. The prescription then becomes to focus more heavily on earning behaviours…like work. Easy! The trick is to have the wheel balanced. You want it to roll nicely…no flat places or huge dips (like the teeter totter) cuz we want to save our bums.
I have a few personal triggers that will stop me in my tracks…clutter. Yep, if my surroundings are in disarray, I won't be able to think straight…so better straighten up so I can get some breathing room and make the next steps count. If you need ideas how to deal with clutter check out this post.
Feel free to use this wheel. Are there areas you could focus on to improve the satisfaction level in your life? What are your early warning signs you're off kilter? You don't want to do a face plant in the itchy cedar shavings. Take some baby steps, know when to give yourself a time out and you'll be squealing with delight in no time!
Play Grounded,

Michelle Andres is a coach, writer and artist who nudges, nay, shoves creatives in the direction of their dreams by helping them improve productivity by helping them form good behaviours and eliminating poor ones. Follow her on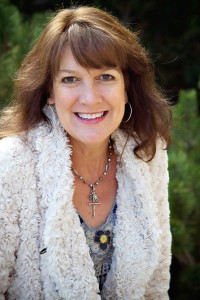 Facebook on Twitter
For a free gift that will help you boost personal productivity "Join the Tribe" and subscribe to this blog!