Bone Tired
25 Thursday Dec 2014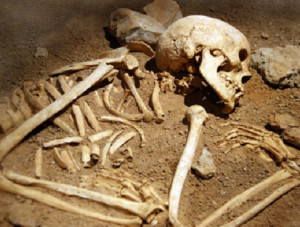 This is a re-post from May. I'm not "Bone Tired," but this time of the year, I reckon some of you are. I hope you enjoy and take a deep breath ~m
I'm bone tired.
It's been a crazy couple months doing the thing I love most…and I am still bone tired.
It feels like August. You know about August? After the dog days of summer you just don't have it in you, no piss, no vinegar. Plants are turning brown…who cares? Dog-hair dust bunnies on the floor…keep on shufflin'. Bone Tired is the kind of tired where you send out a search party for your energy and your sanity. (click to Tweet, if you've got the energy) Has anyone seen my memory? Thirsty, but too tired to fill the cup. Yep, parched and I guess it suits me. That's the kind of tired I am…bone….tired.
[Tweet ""I'm afraid personal hygiene will be the next thing to go.""]
Seriously, it seems a chore wash my hair. It has to be followed up with that whole hair dryer routine…who has the inclination? Fortunately, electric toothbrushes do most of the work, and I'm overjoyed to hear body hair is making a comeback. Deodorant, I can still manage. I suppose I should be grateful for the little things.
It's weird when what you love the most zaps you in the butt. You can't count on that thing to recharge your batteries. I figured a jumpstart was in order, so I went off in search of ways to recharge and found this from "Dumb Little Man."  It's a little stale, from 2009, but I reckon finding more timely ideas would take extra effort…hmmm…no.
I sat down, because that's a fairly easy thing to do,  and brainstormed ways I could recharge. Feel free, if you have your own ideas, to share them.
 Sleep
Sleep a little more
Eat right, but don't cook
Read
Nap
Watch stuff – animals, water running, grass growing, people doing people stuff
Wine – The Magazine INC.

validates this idea



Give yourself a break – Hard work  takes its toll –expect it, accept it and recharge
Take a break from your blog and play the cloud game, instead
That's right. Nothing next week. I'm crying, "uncle." I'm bone tired and taking a break. I guess it's okay to get bone tired. It's proof we've spread our creative seeds. I was able to get enough stuff rolling that it plain wore me out. That's something! Yay!  Now, it's time for some water, sun and maybe a little fertilizer. I'll be good to go again, soon.
Have you had this experience of hitting the end of your line although you're doing what you love?  Have you been deft enough to identify the line between overcommitting and healthy ambition? Throw a sister a line and tell me how, below.
I'm bone tired, so I'll sign off. Leave your tips for me on the blog and help me and others  – because from time to time we all need to recharge.
Zzzzzzzzzzzzzzzz –

Michelle Andres is a writer, artist and coach who nudges, nay, shoves, her clients in the direction of their dreams,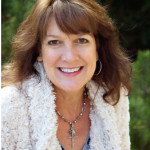 helping them to overcome non-productive behaviours and enjoy more success in their lives. 
Follow her on  

Facebook

 and on 

Twitter
For a free gift that will help you boost personal productivity "Join the Tribe" and subscribe to this blog!