What's Your Problem?
22 Friday Aug 2014
Tags
Art Answers, Art business, art coaching, Art Problems, Art Resources, Bad Habits, Behavior Problems, getting through life, Life Skills, Problems, Productive Artists
Share it
What's your problem?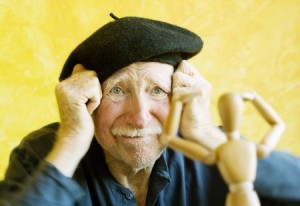 Yeah, I know you have one. Or you ought to. I currently have an issue I'm working out….more often than not, I work on it in front of you all! Not this one…not yet.
Cat got yer tongue?
Truly, we all face different challenges at different times in our lives. Full-time artists have different challenges than part-time artists. Self-employed artists find various challenges, but so do artists who work for design firms or studios. The challenges we face are unique and personal. Some of us have problems feeling isolated because we so often work alone. Lately, I've heard lots of complaints about making time to get into the studio. Yes, marketing does take substantial time…but is there another reason you're not dragging your butt into the studio for your joyful, creative time. Feeling guilty, maybe?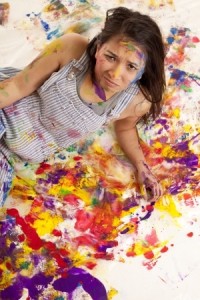 I've gotta say, if you didn't have a problem when you began reading, you'll have one before you finish!(click to Tweet) I'm saying it with love, of course. Identifying areas to improve and acting on them keep us growing. It's a good thing….trust me.
Often, I write about my own challenges for these posts. You usually understand, because as a community, we're not alone and share many experiences.
It's cool, you sometimes get to benefit from my babble. Often, you may just sit back and laugh at me…in judgment…whatever. (click to Tweet)
There are over 80 posts here to help answer your questions. I mean, I've had issues. I've shared. I've solved. I did the footwork for you. So, today, I invite you to dig.
Recently, I've tried to organize resources so they'll be easier for you to find. I've sorted through behavioural change posts and art business posts and put the most popular of each on their very own pages. Have a business challenge? Here are the most popular posts. You can also search at the bar on top of the website, with words like "Artist Statement," "Branding" or "Time Management" you will find resources. If you're getting in your own way with unproductive behaviours – check here. Behavioural words like "Lazy," "Awkward" and "Pissed Off" are also searchable – I checked.
The coaching page offers more direct help, such as one on one sessions or workshops. You can also find my own art at the "My Art" link.
If you have a specific challenge, I invite you to share it on the blog in the comments below. Maybe your challenge is one we haven't discussed yet. If enough of you leave questions…hey, I've got material for next week….and you might have an answer or resource. You're almost never alone, even when you feel like it. So, be brave and share. That's why were here….for one another. So, what's your problem?
I Don't Have All the Answers, But I Do Have a Few,

Michelle Andres is a writer, artist and coach who nudges, nay, shoves, her clients in the direction of their dreams, helping them to overcome non-productive behaviours and enjoy more success in their lives. Available to you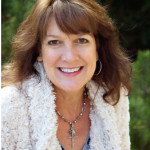 for a little hand holding or a good ass-kicking.
Follow her on Facebook and on Twitter
For a free gift that will help you boost personal productivity "Join the Tribe" and subscribe to this blog!