Two Poems and a Quote
29 Friday Nov 2013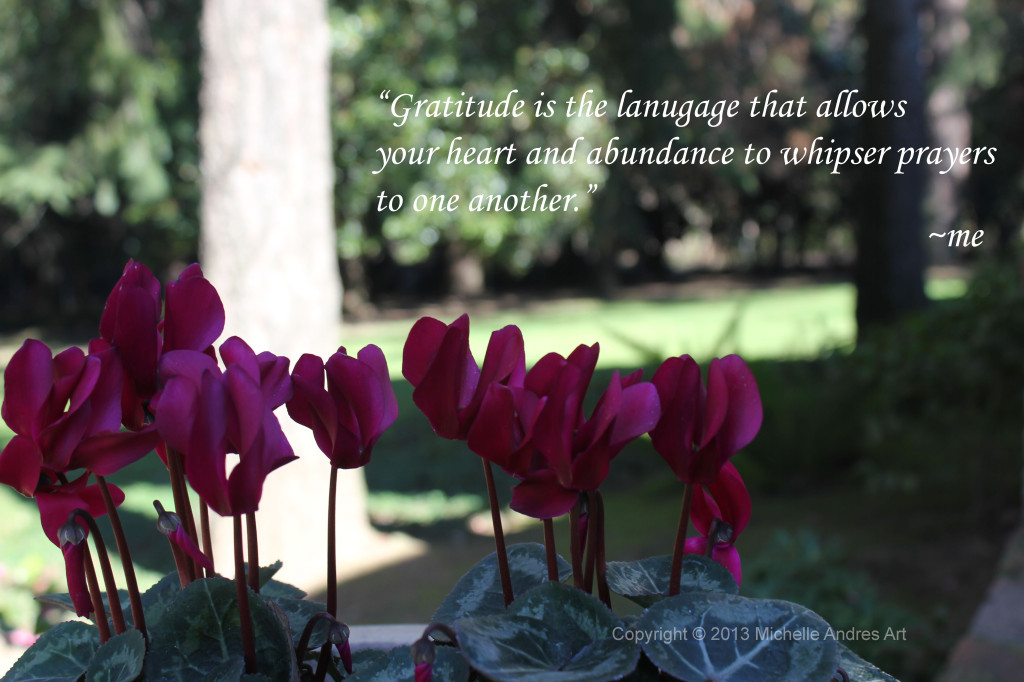 Happy Thanksgiving week sweet readers. I hope you and your families had a day filled with gratitude, love and the spirit of the Thanksgiving tradition. Those of you who follow me on social media know, I've made it a personal tradition to express gratitude each day for the month of November. I do it throughout the year as well, but in an effort to not drive you crazy, keep my gratitudes in my journals.
This week I offer you two poems and a quote. I hope you enjoy the read. I invite you to share thoughts on the poems, quote and the way you cultivate and nurture gratitude in your own lives. I sincerely thank you for spending some of your time each week reading my musings and know, for you, I am…
Deeply Grateful,
~ Michelle
In the life of aspiration and dedication
The gratitude-deer always runs the fastest,
Always achieves the most,
Always becomes the perfection-satisfaction
 of the highest and
 most fulfilling and fulfilled
 Supreme in us.
Gratitude is not a human achievement.
Gratitude is a divine treasure
 granted to us 
by the inner Pilot within us,
The Absolute Supreme.
                                                                       ~Sri Chinmoy
THE MOMENT
The moment when, after many years 
of hard work and a long voyage 
you stand in the centre of your room,
house, half-acre, square mile, island, country, 
knowing at last how you got there,
 and say, I own this, 

is the same moment when the trees unloose
 their soft arms from around you,
 the birds take back their language, 
the cliffs fissure and collapse,
 the air moves back from you like a wave
 and you can't breathe.
"No," they whisper. "You own nothing.
 You were a visitor, time after time
 climbing the hill, planting the flag, proclaiming.
 We never belonged to you.
 You never found us. 
It was always the other way round."
                                                                                                                                                        ~Margaret Atwood
"Gratitude is the 
reflection of kindness and
 rests deep in the heart."
                                                                                                                                      ~ Ken E. Hall
Wishing you gratitude and abundance every day of the year!

Ripe for some creative fun while pursuing your dreams for the new year? I'll be having a Beginning Mosaic Workshop called " Magic in 2014″ in January. Register or  learn more!
Michelle Andres is a coach, writer and artist who nudges, nay, shoves creatives in the direction of their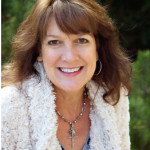 dreams by helping them improve productivity and for good behaviours while eliminating poor ones. Follow her on  Facebook on Twitter
 For a free gift that will help you boost personal productivity "Join the Tribe" and subscribe to this blog!