Workshops
Create a Well-Run Art Business!!!
Would you like 2015 to be your big art year, but find that you need help getting started? Could you use some support with your art marketing? Then join Blue Line Arts for a half-day workshop with acclaimed coach and artist, Michelle Andres!
Purchase any workshop and receive a free 30-minute coaching session with Michelle to follow up your learning!
You can register by clicking here!
Half-day workshop
"Legwork for Artists–How to Structure your Work and Beat the Pavement like a Pro."
Saturday, May 2nd, 2015
10am-2:30pm with half hour lunch break
In this workshop, you'll learn what to do with that portfolio, how to structure your time, the behaviors expected of an artist, and more! Topics of discussion will include:
-Working with galleries–Learn to evaluate, approach, and create successful relationships with galleries.
-Professionalism for artists–We'll explore professional communication, negotiation, how to approach commitments, and how to say "no" in this professional behavior segment.
-Time management for creatives–Identify time wasters, learn to recognize time "myths," get comfortable with setting priorities and learn tools to overcome procrastination.
You can register here!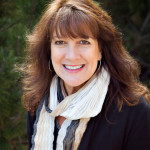 Michelle Andres is a writer, artist and coach. She writes a blog called "The Art of The Well Lived Life"  to share tips for a Well-Lived Life and a finely run art business…just for you! She also teaches regular Art Business Development classes for creatives.