Book Club
09 Friday Oct 2015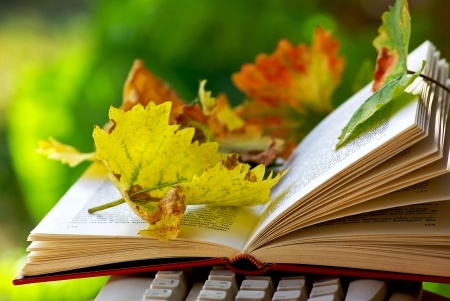 Yay!!!! I've reclaimed my time! It's a precious commodity you know? And, after last week's realizations about "over-helping" others and running into a lack of time to pursue my own goals, I'm stepping into the space of taking a big breath, relishing time in my studio and developing my new painting series of 'Love Songs.' When they're ready for prime time, I'll be sure to share some photos with you!
Given my new found space and potential, I have a bit of leisure time and am ready for a good read. Well, of course, it should be an art book….or something related to creativity. So, I thought maybe you could help me with some recommendations. I've started a list to share with you of some of my favourites. These include:
Improving the Workings Between Your Ears
The War of Art – Steven Pressfield
Steal Like an Artist – Austin Kleon
Show Your Work – Austin Kleon
Art and Fear: Observations on the Perils (and Rewards) of Artmaking – David Bayles and Ted Orland
Improving the Workings in Your Studio
The Creative Edge – Mary Todd Beam
I'd Rather Be In the Studio – Alyson B. Stanfield
Drawing on the Right Side of the Brain – Betty Edwards
Inside the Painter's Studio – Joe Fig
Art History
Art of the Twentieth Century – Flaminio Gualdoni
The San Francisco School of Abstract Expressionism – Susan Landauer
Art – Everything You Need to Know About The Greatest Artists and Their Work – Susie Hodge
Modernists in Taos – David L. Witt
Okie, dokie, so….I've shown you mine, show me yours! Feel free to leave a bit about why it's one of your favourites – or at least how you would categorize the book. Come on, I KNOW you artists are wonderful book collectors – please share!
Hopefully we'll all find some good books to read.
[Tweet "A book is a dream that you hold in your hands. – Neil Gaiman"]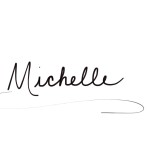 Michelle Andres is a writer and artist. She writes this blog to share tips for a well-lived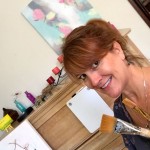 life and finely run art business…just for you!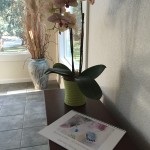 The 2015 Art and Inspiration Calendars are HERE!!! Buy one for you and one for a friend while I still have some in stock! Each month features a painting and quote from the blog. The cost is $20 plus a shipping fee of $4.99 or they can be picked up in my R. Street Studio. 12 months of art and inspiration!!!
Find Michelle on Facebook or  Twitter or Instagram
For a free gift that will help you boost personal productivity "Join the Tribe" and subscribe to this blog (Over there on the left sidebar)!