It's Not Always a Masterpiece
09 Friday Aug 2013
Tags
Art, art coaching, Authenticity, believer, Creative Expression, excellence, Goal Setting, Happiness at Work, honoring yourself, hopefulness, imperfection, living your purpose, Looking at things differently, optimism, perfectionism, Personal Development, tenacity
Share it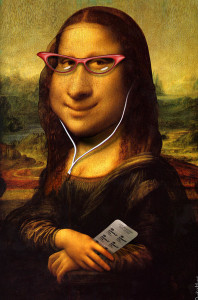 I paint. My husband plays golf. It's not always a masterpiece and his round is not always par. As a matter of fact, he's yet to shoot a sub-par round. And me…that masterpiece….well, never you mind.
I'd written another post for this week. I said, "This really sucks. I won't publish it." Then it occurred to me…this might just suck as well, cause it's not always a masterpiece.
That doesn't keep us from trying. That doesn't thwart our practice, our passion, our optimism. It creates a bit of balance, actually.
The bad days make the good days more blissful. (click to Tweet)
 The faulty painting makes the masterpiece sweeter. (click to Tweet)
 The missed shots make the hole-in-one a celebratory, bankruptcy event at the 19th hole. (click to Tweet)

 

The sucky post makes the blog post shorter…good for you, the reader.
And we keep plodding along. The gambler, the believer, the dreamer, the fool…oops, sorry. Ahem, the tenacious, the headstrong, the dedicated. We do it because we love the challenge, we love the process and sometimes, just sometimes, we love the outcome. Because, when it's all said and done, who doesn't value excellence?
So keep on, keepin' on. It's more important to keep your commitments, be true to your character and to stand in your own light than to be perfect every time… or perfect any time. Because, I for one, deeply appreciate the flaws, the imperfections, the crooked little tooth. "I love that you're not perfect, because neither am I, and that is the field where we can meet and hold the hand of humanity." (Click to Tweet) Not only do we forgive one another, we accept one another, we have to…because none of us are perfect.
So, there you have it. It 's not a masterpiece, but it's something.
"There is a crack in everything, That's how the light gets in." -Leonard Cohen
Celebrate Life In All Its Imperfection and Cherish the Rarity of the Masterpiece,

Michelle Andres is a coach, writer and artist who teaches creatives business behaviours that boost their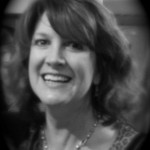 productivity and happiness…all the while honoring their unique and artsy selves. Follow her on Facebook on Twitter
For a free gift that will help you boost personal productivity "Join the Tribe" and subscribe to this blog!