Souler Power
07 Friday Jun 2013
Tags
abundance, Art, art coaching, attitude, blessings, change, coaching, Creative Expression, Creativity, getting through life, Goal Setting, Gratitude, happiness, honoring yourself
Share it
Is angst the wellspring of creativity?
If you Google the word "wellspring" – this is the definition you find:
Wellspring – Noun
An original and bountiful source of something: "sadness is the wellspring of creativity."
There are studies supporting creativity is driven by depression, mental illness, angst. I respectfully disagree.
Now, don't get me wrong, I believe angst and times of emotional trial can lead to the creation of some incredible work. But, is it necessary to create good work? Emphatically, NOPE.
I'm drawing from the experience of my fully lived years. I've been highly creative my entire life. In my youthier youth I discovered excess negative emotions could drive my creative process. Tapping into the pain provided a jumping off place to create stories, poems and my life.  I not only felt things fully, but overy fully.
I'm thinking that typo may be a Freudian slip.
Ovaries may have had something to do with it. At such a young age, it's often difficult to ascertain whether you're experiencing baseline, valid emotions or are having a hormonal surge. Oh, come on….you know you've been there! Don't judge!!! Anyway, I learned to rely on this state of mind to drive my creative process.
Then, in the dark hole of desperation, I gave up writing and poetry. For the next decade or so (please don't do the math), I only produced the occasional poem because I was afraid. Afraid angst would be required to fuel the creative process. Mostly, I grew tired of being mired in drama, in lack, in introspective misery. I JUST WANTED TO BE HAPPY! Happy was the other, sunnier side of life. Happy was the unknown. I wanted to get me some of that Happy.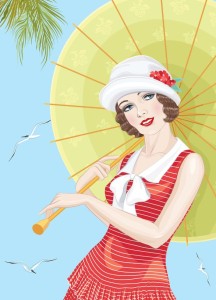 And so….I became Happy. I was Happy. Still am. All you really need to do is want it, you know? It's a choice, you simply DECIDE TO BE HAPPY (at this point I know you want to slap me). Regardless of what you think about this blog so far, that alone was worth the (perhaps) miserable price of admission. And, if the read IS miserable, use it to fuel your creative prowess. BAM – 2 for one… you  are  welcome!
Anyhou, I digress. Through the years, it's become apparent to me that Happy can generate a ton of colourful, joyful, creative fodder. After the drama subsides we learn to look deeply at life with a set of more appreciative eyes. We've seen the good, we've seen the bad. With experience, we see life for more of what it is, than what we expect it to be (click to Tweet). We become friends with the hills and vales and learn to relish the landscape. We experience it. Observe it. Soak it in. This is the place from which joyful creation rises. This is also the place of honoring the journeys of others, deep forgiveness and non-judgment. I will not add wisdom, because that would be unwise. It's where we see the beauty in the small, normal things…even, perhaps especially, imperfect things.
Most younger adults experience a lot of drama. It's natural. They take every little thing to heart. The topic of knowing what is important to manage in life and what we can let go is addressed here in The Quicksand of Introspection. That discretion of knowing the difference comes from having trekked the landscape a time or two….and trekking takes time. 
If you've cultivated the habit of using negative, sad or agitated emotions to craft your creative forces, remember what Abraham Maslow said:
"To the man with only a hammer, every problem looks like a nail."
You're more creative than THAT!  You have other tools and YOU CAN CONTROL THE WEATHER! Be truly creative – seed the clouds for sunshine. You have it in you! Tell angst it's time for a change of seasons. You can get plenty of fuel from the sunnier side of life. Souler Power. Appreciate the beauty, the goodness, and find joy in life. Then go, bring in the light, and create some audacious work.
Forecast is for mostly sunny with only an occasional cloud,
Michelle Andres is a coach, writer and artist who champions others to follow the path less traveled; the path that leads straight to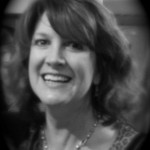 their joyful hearts.♥
Find her on Facebook or Twitter