The Art of Gratitude
02 Friday Nov 2012
Tags
abundance, Art, artist, attitude, Authenticity, blessings, Creative Expression, gifts, grateful, Gratitude, happiness, joy, November, passionate living, self development, thankful, thanks, Women
Share it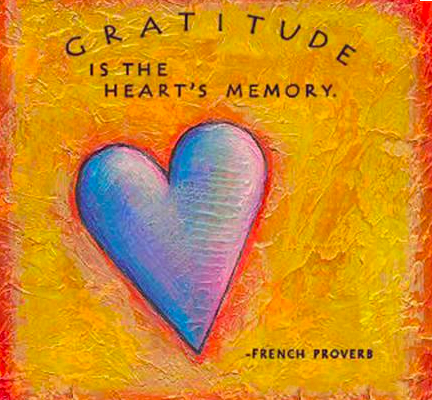 Well, then. It's November – my self designated "Month of Gratitude." Most of us wait until that Thursday late in November to give thanks for our blessings and life's sweet gifts. Last year, I began a personal tradition of finding one thing to be grateful for each day and posting it on my Facebook page. I invited my friends to share their thoughts and blessings as well.
It started innocently enough. What resulted was the cultivation of a new mindset. Each day I searched for the one precious item I could post. Was that the gift I would share? No! Wait! THAT is the blessing I should post. But, there was always more. I could only share one blessing per day, and no stone in my life was left unturned as I counted my blessings, large and small and savored their sweetness. By Thanksgiving, I was totally blissed out!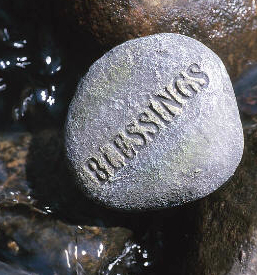 Truly, you don't realize the magic, the goodness, the grace, until you begin to focus on it. Last November I "rewired" my thinking and had a fabulous month. So, I would like to invite you to play with me this month. "Stuff grows where intention flows" so hook into my Facebook page and share what you are thankful for each day. Cultivate the magic…it's an art.
With Gratitude,
                                           ~ Michelle